Published: April 22nd, 2014
Updated: August 16, 2014
The last week of my final semester in college. April 30th will be my official last day. All told, I will finish with two degrees; one in Information Technology, and the other, Graphic Arts — I would not have done it without the Post 9/11 GI Bill. Thank you, America!
I still have much to learn in both disciplines, but I feel as though I have a pretty good grasp on the concepts. The Information Technology path has helped tremendously with the Navy Cyberspace Web site is a much different place than it was before I started this journey into higher learning — from the color scheme to the responsive layout (recognizes your screens resolution — desktop, cell phone, etc. screens), I think it looks better. Visitors are staying longer and navigating deeper.
For the Graphic Arts, I remember my first day of class — I didn't feel as I belonged there because after all, I could not draw — I have/had zero skill. I can not even draw a stick figure that doesn't look as if it should be drawing disability, but I quickly found I didn't need to.
Where there is a place for those with talents of Vincent Willem van Gogh and Leonardo da Vinci, there is also a place in the graphic art world for geeks like me. This will be a fun ride.
I will close out this post and leave you with this — it is my last Project, my final exam, for my Video Editing II class. I hope you enjoy it!
(Read the rest of the article…)
Read Comments (0)
Published: April 27th, 2012
Updated: November 9, 2014
On November 16, 2009, Navy Recruiting Command officially kicked off a pilot program in an attempt to align a new Sailor's initial service obligation with completion of his/her first operational tour. Because Sailor's Projected Rotation Date (PRD), Prescribed Sea Tours (PST), and the end of their active obligated service (EAOS) dates were all over the map; it made planning for a Sailor's loss to a command a little precarious – at least until the Sailor would make a decision about re-enlistment, and often times that decision would come late.
The T+X Accession Program, as it is called, started with just four ratings that were scheduled to ship to boot-camp during Fiscal Year 2011. For Sailor's enlistment obligation, instead of the hard and fast 4 year (48 month) enlistment, the formula "T+X" would be used. The "T" in the equation is the average length in months of initial training (boot-camp, A School, etc.), the "X" is equal to the calculated length of the first operational tour for the rating enlisted. The initial ratings in the pilot program were Aviation Ordnanceman (AO), Electrician's Mate (EM), Gas Turbine System Technician – Electrical (GSE), and Quartermaster (QM) – Ultimately, this (Read the rest of the article…)
Read Comments (0)
Published: March 29th, 2012
Updated: August 17, 2014
Every couple of months or so, Navy Recruiting Command puts out incentives for recruiters and classifiers to try and fill specific needs. One of those incentives is the Admiral's Accelerator Award (AAA). The AAA's award provides for a Four-Day Special liberty, a Cruitcom's Flag Officer Coin, and a flag letter.
Of course, any rating and program for which you qualify may be available when you go to MEPS to enlist, but those ratings and programs I will be listing below as a result of the current, short term incentive AAA, the chances are much better than average they will be available; well, until they fill up that is; so, get'em while they are hot.
For the third quarter, April – June 2012, the AAA defines certain rates and programs; those programs (along with Nuke and the Challenge Programs) for those who qualify, should be available when you go to MEPS, and they are;
(Read the rest of the article…)
Read Comments (29)
Published: October 21st, 2011
Updated: November 9, 2014
When joining the Navy, you enlist with an eight year obligation; normally, four years are a required active duty stint and the remaining four is in the Individual Ready Reserve, but there are other enlistment terms that reflect a five and even six year active duty obligation.
When the active duty obligation is greater than the normal four years, it is usually due to the school length of the program you are enlisting for.
Now, four additional Navy jobs have been added to the list of ratings and programs, bringing the total to 16, that require a four year active duty enlistment obligation plus a one year active duty extension, making the total active duty obligation, five years. And they are; (Read the rest of the article…)
Read Comments (0)
Published: April 21st, 2011
Updated: August 17, 2014
Mass Communication Specialist Second Class Mark Logico provides a glimpse into a working day of the Navy in Hawaii in this well done time-lapse video, One Day in Six Minutes, Navy Region Hawaii.
Amazingly, the time-lapse video was not shot with a video camera, it was shot with a digital SLR camera, one frame at a time – wow. (Read the rest of the article…)
Read Comments (0)
Published: January 18th, 2011
Updated: August 17, 2014
Today, changes to the academic requirements for enlistment into the Navy Nuclear Power Program have been implemented in an effort to increase the quality of Nuclear Field applicants. The changes are expected to "increase the chances for Nuclear Field pipeline training and Fleet success, and lower academic attrition in the Nuclear Field training pipeline."
Of the many requirements to enter the Navy's Nuclear Power Program (NF), first you must have passed one full year of high school or college level algebra (if taken prior to high school, it counts) – if you have not completed this requirement, you are ineligible for the NF program.
Some states or educational institutions have courses that are the equivalent of a full year of algebra, but are called something else. According to the Navy Recruiting Manual Interim Change Notice 1-11;
Fair and expeditious processing requires the [Navy Recruiting District Educational Specialist] to review documentation for the questioned course to determine whether the criteria of one full year of Algebra I or higher-level algebra is met. This also includes foreign math courses. Do not include "Pre-Algebra" type courses. An accredited institution must still issue diplomas and transcripts or an eligibility determination must be obtained for foreign/non-accredited education.
Furthermore, an academic review by a higher authority will be automatically required for any of the following circumstances: (Read the rest of the article…)
Read Comments (16)
Published: December 14th, 2010
Updated: October 20, 2014
Are you a prior Machinist Mate or in the process of separation? The University of Arkansas has recently posted an opening for a Heating, Ventilating, and Air Conditioning (HVAC) technician for their Fort Smith, Arkansas location. Application deadline is December 17, 2010.
Duties: HVAC Technician is responsible for the complete service and repair of commercial and residential HVAC equipment on the UA Fort Smith campus. Duties include: inspect assigned equipment; complete preventive maintenance assignments, basic installation, maintenance, repair, inspection, troubleshooting, etc. on all HVAC systems including controls, rooftop units, cooling towers, chillers, air handlers, window units, etc.; read and understand blueprints, diagrams, etc.; analyze plans and specifications to determine the most cost effective solution to repairs and remodels including HVAC equipment; and repair and replace compressors, motors, belts, drives, switches, pumps, bearings, predictive and preventive maintenance tasks, etc. Other responsibilities include attending meetings and training sessions; maintaining accurate records, charts, work orders, method of repairs, maintenance, and other required documentation; and performing other duties as required and/or assigned including some basic plumbing and/or electrical repair and installation. Routine work schedule is Monday – Friday, 8:00 a.m. – 5:00 p.m. Occasional overtime required, including some evening and weekend assignments.
Qualifications, benefits and application procedure; (Read the rest of the article…)
Read Comments (0)
Published: January 1st, 2010
Updated: August 17, 2014
January 1, 1962, the United States Navy's SEALs were established.
SEALs (Special Warfare Operator – SO) are named after the environments in which they operate, the SEa, Air and Land, and are the foundation of Naval Special Warfare combat forces. They are organized, trained and equipped to conduct a variety of special operations missions in all operational environments. Today's SEALs trace their history from the elite frogmen of World War II. Training is extremely demanding, both mentally and physically, producing the world's best warriors in the sea, air, and on land.
SEALs are "The Elite of the Fleet."
Happy Birthday!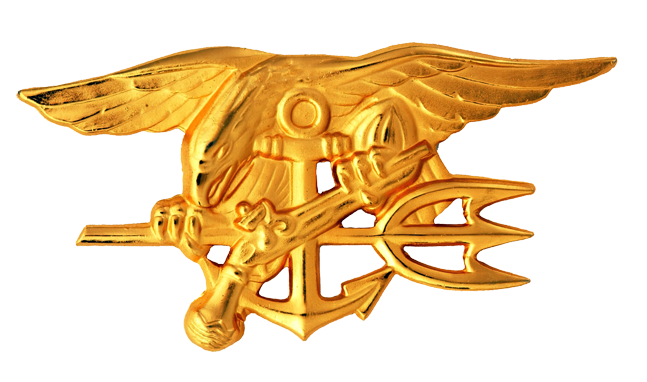 (Read the rest of the article…)
Read Comments (0)
Published: August 12th, 2009
Updated: February 7, 2015
The Aircrewman Program is a six-year enlistment program guaranteeing an initial flying assignment as a flight crewmember in fixed wing or helicopter aircraft and provides for training via various Class "A" Schools for a specific service rating within the Naval Aircrewman (AW) general rating. You will undergo some of the most demanding physical training offered by the military services in this program. You must volunteer for flying duty, be capable of passing a Class II swim test, and pass an aviation flight physical. You must be made aware (Read the rest of the article…)
Read Comments (107)
Published: March 3rd, 2009
Updated: August 21, 2014
NAVADMIN 067/09 details the procedures for applying to the active duty Flying Chief Warrant Officer Program. Seats are limited at 7 total as it is a test program. Hopefully future increases will be realized when the performance of the 7 prove to be beneficial.
If interested, GET HOT – the board meets in July and you have some work to do! (Read the rest of the article…)
Read Comments (1)