The AZ Rating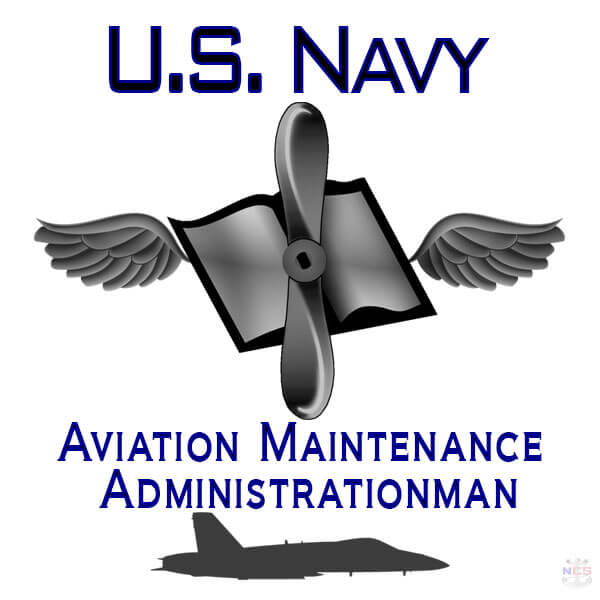 The Aviation Maintenance Administrationman was established as a rating in 1963.
The Navy's computerized personnel system associates the rating name with an alphanumeric Navy Occupational Specialty (NOS) code. For AZ, the NOS is A440.
Aviation Maintenance Administrationmen perform a variety of clerical, administrative, and managerial duties necessary to keep aircraft maintenance activities running smoothly and efficiently. AZ's plan, schedule, and coordinate the maintenance workload, including inspections and modifications to aircraft and equipment. The rating requires close communication with all other aviation maintenance ratings.
Aviation Maintenance Administrationman class "A" school is 11 weeks long, and it is located in Meridian, Mississippi. The AZ rating requires a 60 month (5 year) service obligation for those leaving for boot-camp in Fiscal Year 2019 and beyond.
Aviation Maintenance Administrationman (NOS A440)
Aviation Maintenance Administrationmen perform technical, managerial, and support duties required by the Naval Aviation Maintenance Program (NAMP). They prepare aircraft and maintenance related correspondence, and maintain directive control and custody records, control forms and reporting requirements. AZs maintain files on departmental organization, manning, personnel travel, transfers, and training requirements, and plan, program, and coordinate scheduled and unscheduled maintenance tasks and the incorporation of changes and modifications on/to aircraft and aeronautical equipment and support equipment. They coordinate squadron/activity maintenance reporting requirements and recommend changes to maintenance policies and procedures.
Aviation Maintenance Administrationmen organize, maintain, and operate Navy Aeronautical Technical Publications Library (ATPL), oversee dispersed libraries, and audit and train dispersed librarians. AZs operate the Naval Aviation Logistics Command Management Information System (NALCOMIS). They input, verify, and validate data pertaining to the history, operation, maintenance, configuration, receipt, and transfer of naval aircraft, related aeronautical equipment, and components installed in those equipment.
AZs maintain operations department flight data historical files and aviator data, and they setup and administer basic Local Area Networks (LAN) in support of detachment processing. They liaise with ship and/or shore Information Technology personnel for LAN support for NALCOMIS, and they maintain the data integrity between operations and maintenance departments. AZs manage NALCOMIS hardware and software upgrades, and provide support and assistance to organizational, intermediate, and depot maintenance staff areas.
Career Sea - Shore Rotation Chart
Aviation Maintenance Administrationman Rating's Sea (SEA) Shore (SH) Rotation (months)
Rating
SEA1
SEA2
SEA3
SEA4
SEA/SH
AZ
55
48
42
36
36/36
SH1
SH2
SH3
SH4
36
36
36
36
Sea tours and shore tours for Sailors that have completed four sea tours will be 36 months at sea followed by 36 ashore until retirement.
Qualifications, Interests, and Working Environment
Applicants must be U.S. citizens eligible for a security clearance. Applicants should have an interest in aviation and working with or around aircraft. They should be interested in detailed paperwork to maintain accurate records. Applicants should be interested in being an effective members of a team.
They should possess better-than-average abilities in arithmetic, writing and record keeping. They should be able to perform repetitive tasks with a high level of accuracy. Other helpful qualities include speaking skills, resourcefulness and good memory.
Normal color perception is not required.
Aviation Maintenance Administrationmen usually work in a clean, comfortable office environment. Places of work vary depending on whether they are assigned to sea or shore duty. The tasks they perform are mostly mental and require close cooperation with fellow workers. AZs may be assigned to an aircraft or helicopter squadron that may deploy on Navy ships. Opportunities also exist to work. in squadrons based at overseas sites or within the continental United States. AZ ASVAB Test requirement.
Qualified candidates have an excellent opportunity for placement. About 2,800 men and women are working in the AZ rating.
Personnel in the Aviation Maintenance Administrationman rating are paid allowances (BAH, BAS, etc. if eligible) and billet pay (sea pay, etc. if eligible), and basic military pay based on years of service and paygrade.
Credit Recommendations
The American Council on Education recommends that semester hour credits be awarded in the vocational certificate or lower-division bachelor's/associates degree categories for courses taken in this rating on office machines and clerical office procedures.
Date Page Updated: September 24, 2018.