The MR Rating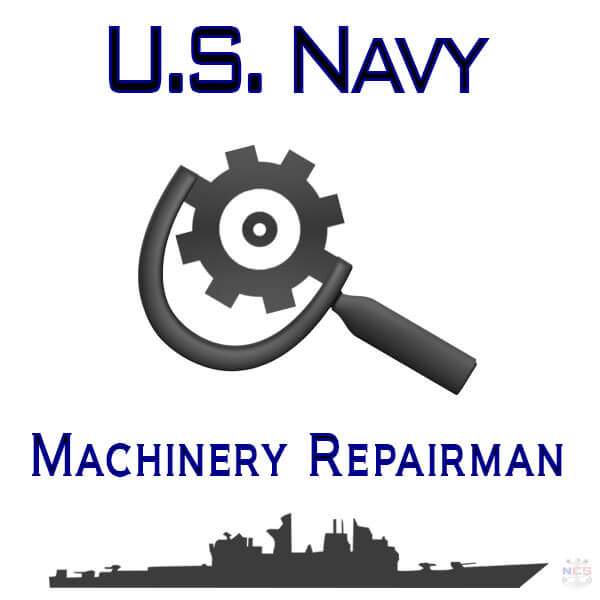 The Machinery Repairman rating was established in 1948 as a result of the merger of two subsets of the Machinist's Mate rating, the Shop Machinist and the Outside Machinist.
The Navy's computerized personnel system associates the rating name with an alphanumeric Navy Occupational Specialty (NOS) code. For MR, the NOS is B250.
Machinery Repairmen are skilled machine tool operators. They make replacement parts and repair or overhaul ship's engines and auxiliary systems. They also work on deck equipment including winches and hoists, condensers and heat exchange devices.
MR's occasionally operate main propulsion and auxiliary machinery in addition to performing machine shop and repair duties.
Machinery Repairman class "A" school is 17 weeks in duration, and is located in Great Lakes, Illinois.
Machinery Repairman job description (NOS B250)
The duties performed by Machinery Repairmen include repairing and operating auxiliary machinery, calculating time and material needed for machine shop work and the repairing of auxiliary machinery. They draw sketches and prepare specifications for replacement parts and work from the sketches and specifications to produce replacement parts.
MRs operate machine shop equipment, such as lathes, drill presses, shapers, bench grinders, milling machines, boring mills, power hacksaws and computer numerically controlled machinery, and they also work with precision measuring instruments such as micrometers, depth gauges, verniers, calipers, gauge blocks, protractors and dial indicators. They engrave metal and other materials,and perform electroplating and flame spraying operations.
Career Sea - Shore Rotation Chart
Machinery Repairman Rating's Sea (SEA) Shore (SH) Rotation (months)
Rating
SEA1
SEA2
SEA3
SEA4
SEA/SH
MR
48
36
36
36
36/36
SH1
SH2
SH3
SH4
36
36
36
36
Sea tours and shore tours for Sailors that have completed four sea tours will be 36 months at sea followed by 36 ashore until retirement.
Qualifications, Interests, and Working Environment
An orientation toward tools, equipment, and machinery is a very important qualification for this rating. Manual dexterity, the ability to do detailed work and repetitive tasks, arithmetic skills, resourcefulness and a good memory are also important. Other helpful attributes are good communication skills and an ability to work with others. Curiosity, record keeping talent and physical strength are also required.
Normal hearing is required. Normal color perception is not required. Members of this rating are not required to be citizens of the United States.
People in the MR rating usually work indoors in a machine shop situation where many motor-powered machine tools are present. They work closely with others and are closely supervised. Machinery Repairman ASVAB Test score requirements.
Approximately 600 men and women perform duties in the Machinery Repairman rating aboard conventional steam-propelled ships and at shore stations.
Personnel in the Machinery Repairman rating are paid allowances (BAH, BAS, etc. if eligible) and billet pay (sea pay, etc. if eligible), and enlisted military pay based on years of military service and paygrade.
Credit Recommendations
The American Council on Education recommends that semester hour credits be awarded in the vocational certificate or lower-division bachelor's/associates degree categories for courses taken in this rating on machine technology, machine shop mathematics, blueprint reading and metric system of measurement.
Date Page Updated: September 15, 2018.