Officer Jobs in the Navy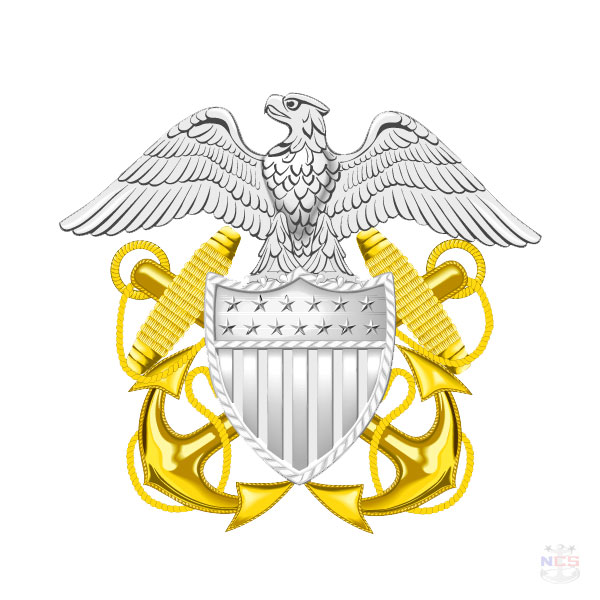 On October 13, 1775, the Continental Congress passed a resolution that gave birth to what has become the most powerful Navy the world has ever known. For the entire history of the United States Navy, men and women of strong moral character, courage and intelligence have been commissioned as officers in our Navy. Naval Officers use their leadership abilities and professional knowledge to inspire the best in others.
Members initially appointed to commissioned grade are so appointed by the President. Permanently commissioned officers in the active component in and above the grade of Lieutenant Commander, and reserve component officers in and above the grade of Captain are appointed by, and with the advice and consent of, the Senate. When the Senate is not in session, temporary and interim appointments are made, subject to Senate confirmation during the next session.
Navy Officer Program Authorization Chart
Navy Officer Program authorization chart
Direct Commission, Officer Candidate School (OCS) & Student Programs
Baccalaureate Degree Completion Program The BDCP provides financial assistance to college students and graduates to complete baccalaureate degree requirements.
Health Services Collegiate Program HSCP is a scholarship program designed to provide financial incentives for students in designated health care professions to complete degree/certification requirements.
Armed Forces Health Professions Scholarship Program HPSP is a scholarship program designed to provide financial incentives for students to attend a school to be a physician, dentist, optometrist or clinical psychologist.
Financial Assistance Program FAP is for physicians (Medical and Dental) currently accepted to or enrolled in an accredited residency or fellowship program progressing toward a specialty which has been designated as critical to the Department of Defense.
Medical Service Corps Those designated MSC are the Navy's health care administration and services officers.
Submarine Engineering Graduate Accession Engineering Duty program SEGA provides an accession path for students enrolled (or accepted) to qualifying Graduate Engineering degree programs at Historically Black Colleges and Universities.
Nuclear Officer Candidate NUPOC leads to an appointment on active duty as an Ensign in the unrestricted line of the U.S. Navy.
Nurse Corps Navy Nurses provide direct care for those injured or ill and preventive care for those in good health.
Surface Warfare Officer SWOs are the surface Navy experts who lead Sailors in accomplishing shipboard and fleet operations.
Special Warfare Officer Program Special Warfare Officers lead Sailors on special operations missions.
Cyber Warfare Engineer Officer Program The Navy's computer scientists that work to provide defense against cyber attacks.
Naval Flight Officer NFOs are experts in an aircraft's weapons and navigation systems.
Medical Corps Some of the finest physicians in the world make up the Navy's Medical Corps.
Intelligence Officer Intel Officers direct and supervise Sailors in the collection and analysis of intelligence.
Cryptologic Warfare Cryptologic Warfare Officers coordinate attacks on networks to gain critical knowledge from the information domain.
Naval Aviator Aviators are the pilots of rotor and fixed wing Naval aircraft.
Public Affairs Officer The PAO is the Navy's expert in public affairs and visual information construction and delivery.
Oceanography Oceanography Officers forecast changes to the physical environment for the benefit of fleet planning.
Civil Engineer Corps CECs are the Navy's construction project engineers.
Judge Advocate General's Corps Officer The JAG Corps is the Navy's lawyers.
Supply Corps SUPPOs lead Sailors who manage inventories of repair parts and general supplies that support ships, squadrons, and shore-based activities.
Explosive Ordnance Disposal Officer EOD Officers lead Sailors in locating, identifying, rendering safe, and the disposal of all forms of ordnance.
Dental Corps Some of the finest dentists in the world make up the Navy's Dental Corps.
Navy Chaplain Corps Chaplains are ordained members of the clergy who minister to Sailors and Marines.
FY-21 Seaman to Admiral STA-21 is a full-time undergraduate education and commissioning program open to enlisted personnel of all pay grades and ratings who meet the eligibility requirements.
The basic moral and physical requirements for a commission in the Navy mirror that for those seeking enlistment; additionally, each officer program, via the individual program authorization, describes each program's specific requirements that may be more or even less (age, dependency, etc.) stringent than those enlisting.
Applicants must be able to demonstrate, at the time of enlistment/commissioning, that they are capable of maintaining a satisfactory pattern of conduct. Individuals who are not of the highest moral character would be a liability as a member of the Navy. An individual's acceptability, insofar as character is concerned, will be determined at the time of application, and after a careful review of their completed file.
Navy Commissioned Officer Rank Chart
As with the enlisted ranks, each commissioned officer rank has a corresponding pay grade. The pay grade is used to determine the Servicemember's pay and allowances.
United States Navy Commissioned Officer Rank Chart
Naval Officer Ranks and Pay grades
Pay grade
Rank
Insignia
O-10

Admiral (ADM)

O-9

Vice Admiral (VADM)

O-8

Rear Admiral Upper-half (RADM)

O-7

Rear Admiral Lower-half (RDML)

O-6

Captain (CAPT)

O-5

Commander (CDR)

O-4

Lieutenant Commander (LCDR)

O-3

Lieutenant (LT)

O-2

Lieutenant Junior Grade (LTJG)

O-1

Ensign (ENS)