The IS Rating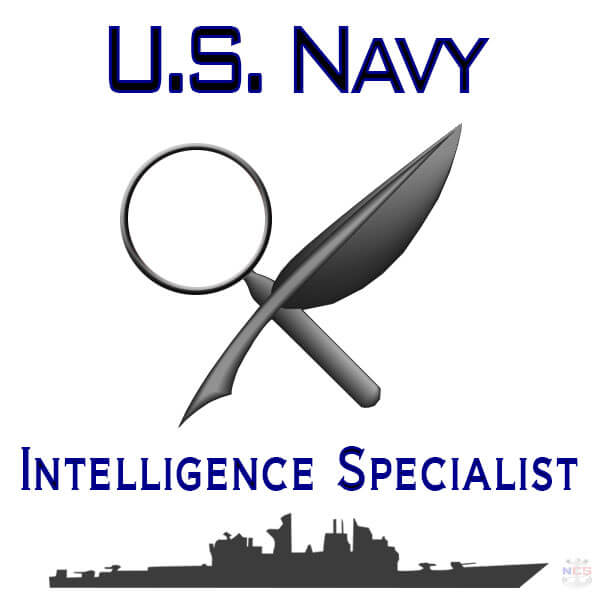 The Photographic Intelligenceman rating was established in 1957; in 1975, the rating was disestablished and had its activities, and some Yeoman rating responsibilities, rolled into a new rating, the Intelligence Specialist.
The Navy's computerized personnel system associates the rating name with an alphanumeric Navy Occupational Specialty (NOS) code. For IS, the NOS is B600.
Military information, particularly classified information about enemies or potential enemies, is called "intelligence."
Intelligence Specialists analyze intelligence data. They break down information to determine its usefulness in military planning. From this intelligence data, they prepare materials that describe in detail the features of strategic and tactical areas all over the world.
Intelligence Specialist class "A" school is approximately 13 weeks in duration. After successful completion of the class "A" school, a class "C" school will be completed which ranges from five to 13 weeks long. Both schools are located in Dam Neck, Virginia.
Intelligence Specialist job description (NOS B600)
Intelligence Specialists assist in every phase of the planning, collection, processing, analysis, and dissemination of intelligence information. They assemble and analyze multi-source operational intelligence in support of all warfare areas, assist in support of intelligence briefings, reporting, and analytical programs.
Intelligence Specialists prepare and present intelligence briefings, as well as, prepare material for use in mission planning. They prepare graphics (annotated photographs, plot sheets, mosaics, overlays, etc.), and plot and prepare multi-sensor imagery. ISs draft intelligence reports, and provide input to and receive data from computerized intelligence systems from both ashore and afloat. ISs also maintain the intelligence files (photographs, maps, charts, photographic interpretation keys, etc.) and libraries.
Career Sea - Shore Rotation Chart
Intelligence Specialist Rating's Sea (SEA) Shore (SH) Rotation (months)
Rating
SEA1
SEA2
SEA3
SEA4
SEA/SH
IS
36
36
36
36
36/36
SH1
SH2
SH3
SH4
36
48
48
36
Sea tours and shore tours for Sailors that have completed four sea tours will be 36 months at sea followed by 36 ashore until retirement.
Qualifications, Interests, and Working Environment
Teamwork, speaking and writing skills, the ability to do detailed work, keep records and perform mathematical calculations are important attributes for people interested in the IS rating. Applicants must be U.S. citizens and meet eligibility requirements for continuous access to sensitive compartmented information (SCI). Eligibility for a top secret clearance is determined by the results of a Single Scope Background Investigation followed by a reinvestigation every five years. Adversely adjudicated drug abuse offenses will not receive waiver consideration.
Applicants' immediate family members, including parents, sibling(s), and spouse, must be U.S. citizens or from a low risk country as defined by Intelligence Community Directive 704.
Other helpful characteristics are resourcefulness, curiosity, an interest in ideas and information and the ability to make analytical decisions.
Vision correctable to 20/20 and normal color perception is required. Intelligence specialists perform most of their duties in an office or watch environment. They usually work closely with others, doing mostly analytical work, but must have the capability to work without supervision and to support the intelligence mission of the Navy on land, undersea at sea and in the air.
IS's serve on board ships, aircraft squadrons and various intelligence production centers located in the United States and overseas. Intelligence Specialist ASVAB Test requirement.
Opportunities in the Intelligence Specialist rating are limited to highly motivated and qualified people. At present, about 2,950 men and women are assigned to the IS rating.
Financial Responsibility
No person shall be selected who has a history of bad checks (unless through bank error), repossessions, canceled or suspended charge accounts, or indebtedness exceeding half the annual salary of the pay grade at which the applicant is being recruited. If indebtedness includes a long-term mortgage, total indebtedness must not exceed 2½ times the annual salary.
Personnel in the Intelligence Specialist rating are paid allowances (BAH, BAS, etc. if eligible) and military enlisted pay based on years of service and paygrade.
Credit Recommendations
The American Council on Education recommends that semester hour credits be awarded in the vocational certificate and lower division bachelor's/associates degree categories for courses taken in this rating on applied mathematics basic photography, computer concepts, drafting and design, technical writing and office practices.
Date Page Modified: September 15, 2018.