The YN Rating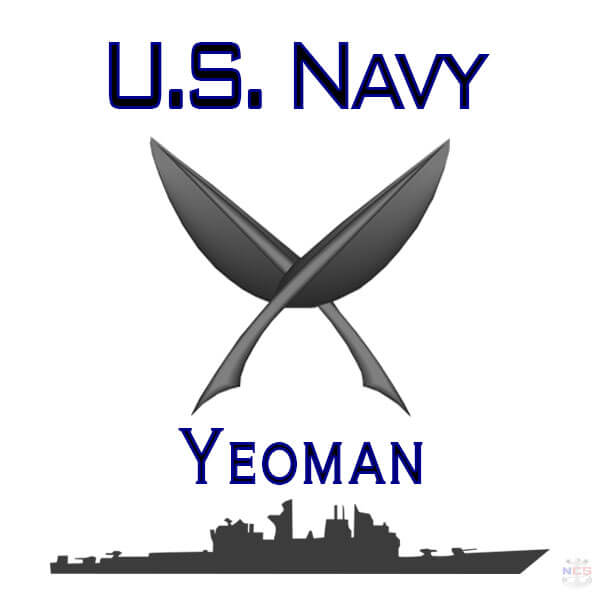 The Yeoman rating was first established in 1835, but can trace its roots back to the original "Capitan's Clerk" rating that was one of the first United States Navy ratings established in 1794. The title was changed to Ship's Yeoman in 1884 only to have it changed back to Yeoman in 1893. Yeoman is one of the original Chief Petty Officer ratings.
The Navy's computerized personnel system associates the rating name with an alphanumeric Navy Occupational Specialty (NOS) code. For YN, the NOS is B750.
Yeomen perform secretarial/administrative and clerical work. They operate modern office equipment such as word processing computers and copying machines, and deal visitors, answer telephone calls and sort incoming mail. They type, organize files, and write business and social letters, forms, notices, directives and reports.
Yeoman class "A" school is approximately 7 weeks in duration. The YN school is located in Meridian, Mississippi. Those in the Yeoman submarine (YNS) rating will then attend four weeks of basic submarine systems instruction in Groton, Connecticut.
Both the Yeoman and Yeoman Submarine raings require a minimum of a 48 month (4 year) enlistment obligation.
Yeoman (NOS B750)
The duties performed by YNs include preparing, typing and routing correspondence and reports, and organizing and maintaining files. They receive office visits and handle telephone communications.
YNs operate personal computers, word processors, duplication, audio-recording and other office machines. They perform office personnel administration, maintain records and official publications, and perform administrative functions for legal proceedings.
Yeoman serve as office managers and perform other various clerical and administrative duties.
Career Sea - Shore Rotation Chart
Yeoman Rating's Sea (SEA) Shore (SH) Rotation (months)

| Rating | SEA1 | SEA2 | SEA3 | SEA4 | SEA/SH |
| --- | --- | --- | --- | --- | --- |
| YN | 36 | 36 | 36 | 36 | 36/36 |
| YNS | 36 | 36 | 36 | 36 | 36/36 |
| | SH1 | SH2 | SH3 | SH4 | SEA/SH |
| YN | 48 | 54 | 48 | 36 | 36/36 |
| YNS | 36 | 36 | 36 | 36 | 36/36 |
Sea tours and shore tours for Sailors that have completed four sea tours will be 36 months at sea followed by 36 ashore until retirement.
Note: YNS is the submariner version of the rating.
Qualifications, Interests, and Working Environment
People in this rating must be U.S. citizens eligible for security clearances. They should also be people oriented and enjoy working as part of a team assisting others and be able to clearly communicate ideas and information orally and in writing. Ability to keep accurate records, do detailed work and perform repetitive tasks is important. Resourcefulness, curiosity and a good memory are also useful.
Normal color perception is not required.
Having typing skills as a Yeoman are mandatory. Yeomen are usually assigned duties in an office environment. People in this rating may work alone with little supervision, or work closely with others under close supervision depending on the assignment. Yeoman's ASVAB Test requirement.
About 4,630 men and women work in the surface Yeoman rating, and about 575 in the Yeoman Submarine rating. Qualified and self-motivated people have a good opportunity for entry into these ratings.
Personnel in the Yeoman ratings are paid allowances (BAH, BAS, etc. if eligible) and billet pay (sea pay, submarine pay, etc. if eligible), and enlisted military basic pay based on years of service and paygrade.
Credit Recommendations
The American Council on Education recommends that semester hour credits be awarded in the vocational certificate or lower-division bachelor's/associates degree categories for courses taken in this rating on typewriting, records management, general clerical procedures and office machines.
Date Page Updated: September 01, 2018.