Cyber Warfare Engineer Officer Designator 1840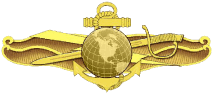 The basic requirements for selection to the Navy Cyber Warfare Engineer Officer indoctrination and training program for college graduates. Program leads to an appointment on active duty as a United States Navy, Special Duty Officer (Cyber Warfare Engineer), designator 1840.
Those selected will attend Officer Development School (ODS) located in Newport, Rhode Island.
Commissioning requirements for Cyber Warfare Engineer
Cyber Warfare Engineer Officer Program is open to both men and women who are citizens of the United States. Applicants must not have passed their 54th birthday upon commissioning.
Accession Source
Civilians, enlisted personnel of the regular Navy or Navy Reserve (active and inactive), or enlisted personnel of other armed services provided a conditional release is authorized.
Education
Officer Aptitude Rating (OAR): All applicants must take the OAR examination. Applicants must attain a score of 45 or greater, with 50 or higher preferred. This requirement may be waived.
Minimum of a baccalaureate degree from an accredited institution is required. An undergraduate cumulative grade point average (GPA) of 3.0 or greater is required.
Exceptional candidates may ask for a waiver if their cumulative undergraduate GPA is above 2.7. A conferred graduate-level degree from an accredited institution with a cumulative graduate program GPA of 3.0 or greater will supersede an undergraduate degree with a non-qualifying GPA.
Major fields of study directly related to science, technology, engineering and mathematics are required with preferred degrees in computer science and computer engineering. Related technical majors to be considered on a case-by-case basis will include, but not be limited to: mathematics, physics, software engineering and other computer-related disciplines.
Education/transcripts must document significant software development and/or computer programming coursework with minimum of 3.0 GPA in those areas. Applicants not meeting the documented educational requirements must document a minimum of 1 year of experience in software development and/or computer programming work. Best qualified applicants will meet both educational and experience requirements.
Security Clearance Eligibility
Candidates must meet the Director of National Intelligence (DNI), Intelligence Community Directive (ICD) 704 eligibility standards for access to sensitive compartmented information.
Applicants who are recommended for a commission into the Active Component are required to complete an initial suitability screening with the Fleet Cyber Command Security Directorate prior to final selection.
Being a dual citizen (i.e., a U.S. citizen and a citizen of another country) is not necessarily disqualifying. Associated risks to national security will be determined on a case-by-case basis, refer to ICD 704.
Physical
Applicants must be physically qualified in accordance with the physical standards established by the Manual of the Medical Department, Chapter 15. Candidates must meet the physical fitness weight or body fat standards at the time of application and at time of commissioning.
Separated prior-service and non-prior service applicants will normally complete their physical at the local Military Entrance Processing Station.
Technical Interview
All candidates must successfully complete an interview with Commanding Officer, Navy Cyber Warfare Development Group (NCWDG), or a designated representative, prior to being selected for appointment.
Work Experience
Prior experience in software development and/or computer programming is strongly desired.
Military work experience shall be validated with submission of the applicant's three most recent observed enlisted performance evaluations. This requirement may be waived.
Leadership: A quantifiable record of leadership, management or supervisory experience in academia, civilian and/or military organizations is strongly preferred.
Waivers
In cases where the applicant does not meet all of the qualifications, but otherwise has an exceptional record or proven skill-set required by the Navy, a waiver may be authorized in limited numbers.
Constructive Entry Credit
For candidates with prior service as a commissioned officer and/or the following CWE-related items: graduate education, industry certifications or extensive work experience, the Commanding Officer, NCWDG will chair a professional review board to evaluate the candidate's record/resume and determine eligibility for constructive entry credit. Recommendations by the professional review board for accessions at greater than O-1/ensign will be reviewed by the CWE OCM and approved by the CWE community lead.
Ask your recruiter or career counselor for compete details.
Appointment
Candidates will be commissioned in the restricted line of the U.S. Navy at the grade level as approved by the CWE community lead, designator 1840.
Selectees will complete 5 weeks of instruction in Naval Leadership, Naval Administration, Naval Organization, Sea Power, Military Law, Military Indoctrination, Naval Warfare and Damage Control at Officer Development School (ODS) located in Newport, RI.
Students must be within Navy body fat standards upon arrival at ODS and students must pass an official Navy Physical Fitness Assessment while at ODS. Students who do not meet body fat standards, or who are unable to pass a Navy Readiness Test, may be sent back to their previous assignment or retained at Officer Training Command until passing an official Navy Physical Fitness Assessment.
Service Obligation
Selectees incur a 5 year active-duty obligation from date of appointment. The obligation commences upon commissioning. The balance of service, sufficient to complete 8 years total obligated service, may be served in a Ready Reserve status.