Cyber Warfare Engineer Officer Requirements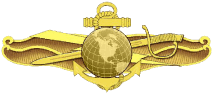 Upon direct accession, applicants will receive appointment as an Ensign (O-1), United States Navy, Special Duty Officer (Cyber Warfare Engineer), designator 1840.
CWE Qualifications
Cyber Warfare Engineer Officer Program is open to both men and women who are citizens of the United States. Waivers for the citizenship requirement will not be considered. Applicants must be at least 19 years of age and not yet have passed their 42nd birthday at time of commissioning. Age waivers will not be considered.
Education
Minimum of a baccalaureate degree from an accredited institution is required. Major fields of study directly related to Science, Technology, Engineering, and Mathematics (STEM) are required with preferred degrees in Computer Science and Computer Engineering. Related technical majors to be considered on a case-by-case basis will include, but not be limited to: Mathematics, Physics, Software Engineering, and other computer-related disciplines.
Education/transcripts must document significant software development and/or computer programming coursework with minimum of 3.0 grade point average (GPA) in those areas. Applicants not meeting the documented educational requirements must document a minimum of one year's experience in software development and/or computer programming work. Best qualified applicants will meet both educational and experience requirements. An undergraduate cumulative of 2.8 or greater is required.
Clearance
Applicants must have a TS/SCI clearance or must complete and submit a SF-86 (Questionnaire for National Security Positions).
Physical
Applicants must be physically qualified in accordance with the physical standards established by the Manual of the Medical Department, Chapter 15. Candidates must meet the physical fitness weight or body fat standards at the time of application and at time of commissioning.
Professional Interview
All candidates must complete an interview with the Commander, Fleet Cyber Command prior to being selected for appointment. Interviews may be conducted in-person or virtually.
Work Experience
Prior military experience and/or significant civilian occupational experience in cyber including, but not exclusively, computer programming, software design, cyber security (defensive or offensive), and cyber forensics.
Military work experience shall be validated with submission of the applicant's three most recent observed performance evaluations, official military training record, and education completed.
Civilian work experience shall be validated by providing civilian performance reviews and contact information for the last three (if applicable) employers.
Appointment
Active Duty Component Only:
Commissioned as Ensign, USN, Special Duty Officer (Cyber Warfare Engineer), designator 1840.
Service Obligation
Selectees incur a five (5) year Active Duty obligation from date of appointment. The obligation commences upon commissioning. The balance of service, sufficient to complete eight (8) years total obligated service, may be served in a Ready Reserve status.