Supply Corps Officer Designator 3100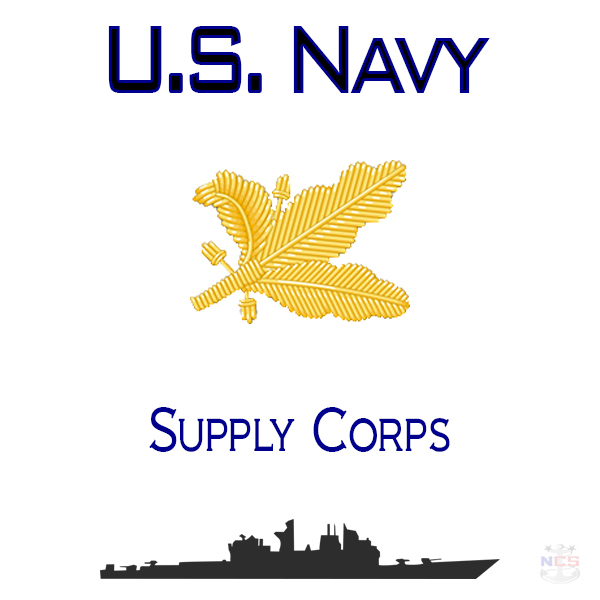 The basic requirements for selection to the Supply Corps Officer Candidate indoctrination and training program for college graduates. Program leads to appointment on active duty as a Navy Ensign in designator 3100.
Those selected will attend 12 weeks of Officer Candidate School (OCS) followed by 26 weeks of Navy Supply Corps School in Newport, Rhode Island.
Commissioning Requirements for Supply Corps
Applicants must be a citizen of the United States. Applicants must be at least 19 years old and be of such age that they will not have passed their 29th birthday on their commissioning date. Maximum age limit may be adjusted for active service personnel and veterans who possess particularly exceptional qualifications and documented sustained superior performance provided the applicant can be commissioned prior to their 35th birthday.
Officer Aptitude Rating (OAR) of at least 45 must be achieved on the Aviation Selection Test Battery. The OAR is derived from the first three sections of the exam.
Education
Applicants must possess a Bachelor of Arts or Bachelor of Science degree from an accredited college or university.
Cumulative grade point average of at least 3.0 on a 4.0 scale.
Education transcripts must document one calculus course with at least a "C" or two other college level math courses with a "B" average or higher.
Physical
Physicals will be completed in line with the Manual of the Medical Department, Chapter 15 and as detailed in Medical Standards for Appointment, Enlistment, Or Induction in the Military Services, DoD Instruction 6130.03 of 6 May 2018. Candidates must meet the physical fitness weight and/or percentage of body fat standards at the time of application and at time of commissioning.
Separated prior-service and non-prior service applicants will normally complete their physical at the local Military Entrance Processing Station.
Accession Sources
Civilians
Enlisted personnel of the regular Navy or Navy Reserve (active or inactive) or enlisted personnel of the other armed services with an approved conditional release for inter-service transfer.
Active service personnel and veterans must have no more than 8 years of total active service on the application deadline.
Indoctrination and Training
Candidates will enter training within one year following selection. A one-year hardship extension may be granted, but will not be granted for pursuit of a higher degree.
Training begins at Officer Candidate School (OCS) for 12 weeks and consists of basic Naval Officer indoctrination. Pay during OCS will be that of an E-5 unless trainee is senior to E-5. Appointment is contingent on completion of the prescribed course of instruction as determined by the Commander, Naval Education and Training. Following commissioning, officers will be assigned to Navy Supply Corps School for completion of the 26 week Basic Qualification Course (BQC).
Active Duty Obligation
Selectees incur a four year active duty obligation from the date of appointment. The balance of service, sufficient to complete eight years total, may be served in a Ready Reserve status.