Naval Aviator, Officer Designator 1310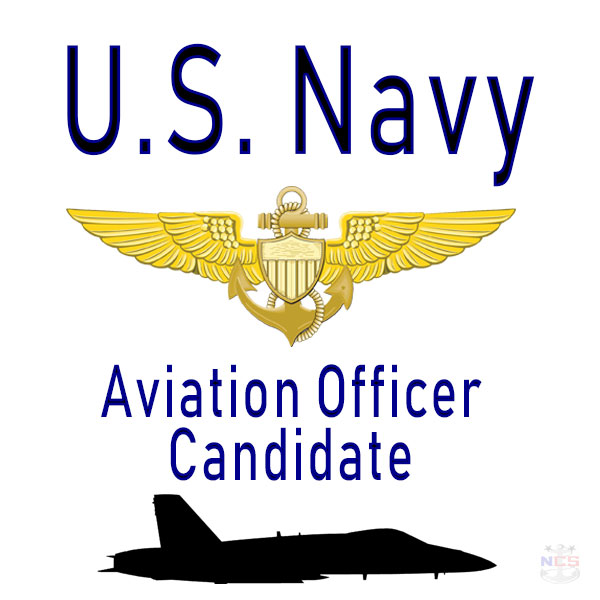 The basic requirements for selection to the Aviation Officer Candidate indoctrination and training for college graduates. The program will ultimately lead to an appointment on active duty as a Navy Ensign, designator 1310. Those selected will attend Officer Candidate School in Newport, Rhode Island, and will initially be commissioned as a Student Naval Aviator, designator 1390. After commissioning they will attend the designator-specific training as prescribed by the Chief of Naval Air Training (CNATRA) located in Pensacola, FL.
Commissioning requirements for AOC
Applicants must be a citizen of the United States. Applicants must be at least 19 years old and not have passed their 32nd birthday upon commissioning.
Education
Applicants must possess a Bachelor of Arts or Bachelor of Science degree from an accredited college or university.
Mental
The Aviation Selection Test Battery (ASTB) minimum score of a 4 Academic Qualification Rating (AQR) and a Pilot Flight Aptitude Rating (PFAR) of 5.
Physical Requirements
Applicants must be physically qualified and aeronautically adapted in accordance with the physical standards established by the Chief, Bureau of Medicine and Surgery (CHBUMED). Active duty military members accepted as candidates must obtain an aviation physical exam from a qualified flight surgeon to determine aeronautical adaptability. Candidates must meet the physical fitness weight and/or percentage of body fat standards at the time of application and at time of commissioning.
Separated prior-service and non-prior service applicants will normally complete their physical at the local Military Entrance Processing Station.
Source of Naval Aviator Applicants
Civilians who have not disenrolled previously from any military flight training program for reasons other than minor medical conditions which were temporarily disqualifying.
Enlisted members of Navy (active or reserve) who have not disenrolled previously from any military flight program.
Enlisted members of other branches of the armed services (active or reserve) who have not disenrolled previously from any military flight program. Additionally, these applicants must either be released conditionally from the parent branch or be authorized in writing by a cognizant official of the parent branch to apply for the program.
Officers or former officers of other branches of the armed services (active or reserve) are not eligible to apply for the Officer Candidate program under this program.
Waivers to Requirements
In cases where the applicant does not meet all the qualifications, but otherwise has an exceptional record or proven skillset required by the Navy, a waiver may be considered.
Active Duty Obligation
Student naval aviators (1390) shall serve a minimum of 8 years on Active-Duty from the date of designation as a naval aviator (1310). Candidates disenrolled from flight training prior to designation shall serve on active duty in accordance with MILPERSMAN 1540-010.
Commissioned Naval Aviators are paid allowances (BAH, BAS, etc. if eligible) and billet pay (flight pay, sea pay, etc. if eligible), and military basic officer pay based on years of service and paygrade.