Dental Corps Officer Direct Appointment Program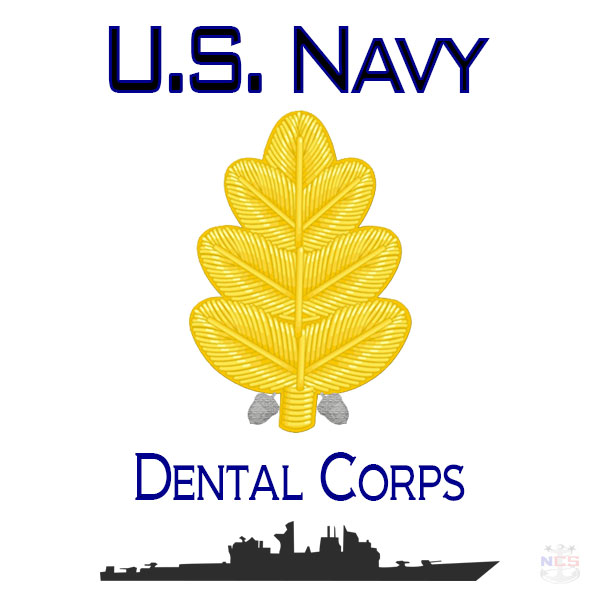 The requirements and qualifications for direct appointment as officers in the Dental Corps (DC) of the U.S. Navy, designator 2200 or direct commissioning DC of the U.S. Navy Reserve, designator 2205. Unless explicitly stated, the provisions outlined in this page shall apply for those applying to the Active and Reserve Component. For any clarification and additional information, please contact your local Navy Officer Recruiter.
Those selected for active duty will attend Officer Development School, Officer Training Command Newport, Rhode Island. Those selected to the Reserve component will attend an indoctrination course within one year of commissioning.
Dental Corps Officer Qualifications
Applicants must be a citizen of the United States.
Applicants must be commissioned prior to their 42nd birthday; however, the Commander, Navy Recruiting Command has waiver authority for applicants between the ages of 42 and 57, and strong consideration shall be placed on undermanned specialties.
Applicants age 58 or older who possess critical skills as designated by the Assistant Secretary of Defense for Health Affairs may be considered for an exception to the age waiver policy if they can complete a full 3 year service obligation prior to reaching their 68th birthday.
Education
In line with Appointment of Regular and Reserve Officers in the Dental Corps of the United States Navy, OPNAVINST 1120.5B, be a graduate of an accredited dental school in the United States, Canada, or Puerto Rico approved by the Commission on Accreditation of Dental and Auxiliary Educational Programs of the American Dental Association.
Work Experience
Must be licensed to practice dentistry in a state, territory, or commonwealth of the U.S. or the District of Columbia as required by BUMEDINST 6010.30. Recent graduates of dental schools (within 6 months) may be appointed before licensing; however, they must obtain a valid, current license within 1 year of graduation from dental school. Those dentists from states that require a 5th year (PGY-1, AEGD or GPR) of training prior to Iicensure will be allowed an additional 6 months from the end of their 5th year to obtain their license.
Bureau of Medicine and Surgery (BUMED) Professional Review Board (PRB) shall review the credentials and examine the professional qualifications of all applicants. The DC program manager, Commander, Navy Recruiting Command (CNRC) shall have applicant's credentials verified by the Centralized Credentialing and Privileging Directorate (CCPD) in Jacksonville, FL prior to submitting accession package for review by PRB. Except in the case of recent graduates and 5th year applicants, all applicants shall hold current competency and the ability to obtain CCPD credentialing in the subspecialty for which they are being appointed.
Physical
Applicants must meet physical standards for appointment as prescribed in the Manual of the Medical Department, Chapter 15 and as detailed in Medical Standards for Appointment, Enlistment, Or Induction in the Military Services, DoD Instruction 6130.03 of 6 May 2018. Candidates must meet the physical fitness weight and/or percentage of body fat standards at the time of application and at time of commissioning.
Source of Applicants
Civilians.
Enlisted personnel that are U.S. citizens of any branch of the armed forces (active or inactive) provided an appropriate conditional release is authorized. Prior Navy enlisted service personnel are required to submit a copy of their enlisted Performance Summary Record (PSR) in addition to the most recent three years of evaluations.
Commissioned personnel of any branch of the armed forces (active or reserve) who are not otherwise eligible for inter-service transfer or superseding appointment, provided conditional release (other services only) or contingent release (USN/USNR only) is approved by the member's service component.
Active Duty Obligation
For Active Duty: Three years from the date of appointment. The balance of service, sufficient to complete eight years total, may be served in a reserve status of the member's choice. Receipt of special pay and bonus, education obligation and minimum activity tour requirement from being accessed into the Navy as an active duty officer may extend the aforementioned obligation period.
Navy Reserve: Selectees will incur an 8-year Ready Reserve obligation, of which the first 3 years must be as a Selected Reserve. The obligation commences upon commissioning. Receipt of a special pay, bonus or education obligation may extend the aforementioned obligation period.