Nurse Corps Officer Direct Appointment Program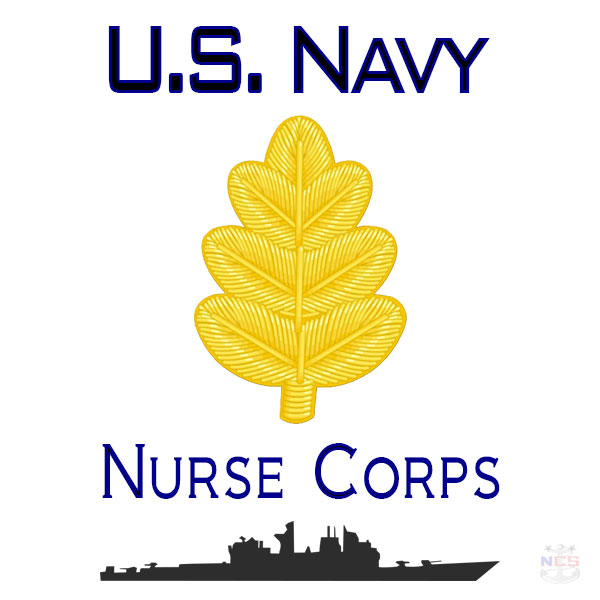 Contained herein, the basic requirements for direct Nurse Corps (NC) Officer appointment in the Active (designator 2900) and Reserve (designator 2905) component of the United States Navy Nurse Corps. Unless explicitly stated, the provisions outlined in this page shall apply for those applying to the Active and Reserve Component.
Before reporting to their first assignment (with the exception of those who access through the Naval Reserve Officers Training Corps (NROTC) Nurse Option Program), those selected for active duty will attend Officer Development School, Officer Training Command Newport, Rhode Island. Those selected to the Reserve component will attend a two week indoctrination course at Newport, RI within one year of commissioning.
Nurse Corps Officer Qualifications
United States citizenship is required (born in the U.S.A., naturalized, or born abroad of U.S. parents).
New accessions must be able to attain 20 years of active commissioned service by age 62 (commissioned before their 42nd birthday).
Age waivers to the age of 64 may be granted for continuation beyond statutory separation or retirement when a manning shortfall exists against authorized strength in a nursing specialty. Contact your local Navy Officer recruiter for details.
Education
Graduate of a school of nursing accredited by the Accreditation Commission for Education in Nursing (ACEN) or the Commission on Collegiate Nursing Education (CCNE) that conferred a nursing baccalaureate or an advanced nursing degree.
Certified Registered Nurse Anesthetists (CRNA), Nurse Practitioners (NP) and Certified Nurse Midwives (CNM) must have been awarded a Master's degree from a graduate educational program approved by the Council on Accreditation of Nurse Educational Programs and have passed the certifications examination from a professional specialty organization.
Foreign nursing school graduates who obtained a Bachelors of Science in Nursing Degree from an institution outside the United States, which is not accredited by the ACEN or CCNE are eligible for commissioning upon award of a Bachelor or Master of Science degree in Nursing from a ACEN or CCNE accredited program and demonstrating oral and written English language proficiency.
Work Experience
For those applicants seeking the Navy Reserve, a minimum of three years work experience in the practice of nursing is required.
Licensure
Must possess a current, unrestricted license, in good standing, to practice as a registered professional nurse from a state, territory, or commonwealth of the United States or the District of Columbia, awarded upon successful completion of the National Council Licensure Examination (NCLEX).
Applicants with a registered professional nurse license that was issued by a Board of Nursing that does not require successful completion of the NC LEX must provide documentation of successful NCLEX completion.
Recent baccalaureate degree graduates who attended a Navy NC pipeline baccalaureate program while in an active duty status (NROTC, STA-21, Medical Enlisted Commissioning Program/MECP, or Nurse Candidate Program/NCP) may be appointed before licensure, but must take the NCLEX to become a registered professional nurse at the first opportunity.
Certification: CRNAs, NPs and CNMs must obtain and maintain certification by a nationally recognized professional organization.
Physical
Applicants must meet physical standards for appointment as prescribed in the Manual of the Medical Department, Chapter 15. Candidates must meet the physical fitness weight and/or percentage of body fat standards at the time of application and at time of commissioning.
Active Duty Obligation
For Active Duty: Three years (36 months) from the date of appointment. The balance of service, sufficient to complete eight years total, may be served in an individual ready reserve status (IRR). Receipt of special pay and bonus, education obligation and minimum activity tour requirement from being accessed into the Navy as an active duty officer may extend the aforementioned obligation period.
Navy Reserve: Selectees will incur an 8 year ready reserve obligation, of which the first 3 years must be as a Selected Reserve. The obligation commences upon commissioning. Receipt of special pay, bonus or education obligation may extend the aforementioned obligation period.