Navy Enlistment, Military Pay, and Benefits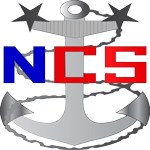 Before making a decision about joining the United States Navy, there are some basic things you should know. First, people from all walks of life enter the armed forces and do very well, and second, there is not a single "type" of individual who excels over another.
Like any other job, you get up and you go to work, and you're accountable for your actions; you are expected to follow the laws of our country and the laws of the countries you will visit. You will have numerous opportunities for travel, and will be expected to represent yourself, the Navy, and your country with pride and decorum.
With the current state of our nation's economy and its resulting budget shortfalls, combined with the drawing down of our forces, it has never been more challenging to find an opening to join the service. The Navy has been much more selective as to whom they allow to fill the limited slots available for its ratings and programs.
To qualify, there are a few hurdles one must clear. First, the basic requirements for joining the Navy; does the applicant meet all of the minimum standards such as the age, education, height and weight, and the "right" score on the ASVAB test to join?
Does the applicant meet the physical requirements? An applicant's medical history will be reviewed prior to and during an extensive physical that will be completed at the local Military Entrance Processing Station (MEPS).
Does the applicant meet the moral standard? The entire police, court, and illicit drug use history will be reviewed to ensure that any underlying issues with one's moral character are not likely to become disciplinary cases or security risks or who disrupt good order, morale, and discipline.
In the Navy blog, many topics relating to the military and Navy Recruiting are covered. In-depth articles about military medical waivers, the education policies, and much more can be found among its pages. Each article is maintained and kept up-to-date when policies change; instead of creating a new post, the old articles are updated to ensure the data is current because it is not advantageous to have numerous pages full of outdated information available on the Web. The blog provides my contact information for questions, or you can just leave a comment on a post, and I will get back to you with a thoroughly researched answer.
Beyond the patriotic reasons for serving in our nation's armed forces, most people will consider the benefits of service. And, before taking the steps required for enlistment or commission, it is a good idea to familiarize one's self with the military pay and allowances, and other compensation through benefits such as the VA mortgage loan guaranty, the Post-9/11 GI Bill, etc.
The Navy has cash bonuses available for enlisting into select programs/jobs (the specialties that carry bonuses are normally those that are otherwise difficult to fill), and even has reenlistment bonuses available for select programs and specialties. Those bonuses and other incentives frequently change, and Navy Cyberspace is updated when that occurs.
You can follow the national defense budget process to see how it affects the 2019 military pay chart for active duty personnel and the charts for the Reserve and Guard components of the United States armed forces as well (Army, Navy, Air Force, Marine Corps, and Coast Guard). And, of course, you can view the current 2018 military pay chart for Active Duty and for those serving in the Guard or as a drilling reservist.
Navy Cyberspace is the most comprehensive and accurate resource on the Internet for U.S. military pay history. Covering the years from United States Navy's legislative beginning in 1794 (the Continental Navy was disbaned in 1785) to present day projections, follow how Servicemembers have been and will be compensated. Each pay chart includes references and breakdowns for each raise.
Once you have completed the process of enlistment, and have become a Future Sailor in the Navy Delayed Entry Program, you will learn how to prepare physically for recruit training, learn the General Orders, Navy Ethos, Sailor's Creed, and even learn what you're authorized to bring to Navy boot camp.
For members of the Active and Reserve forces, Navy CyberSpace offers a number of quick reference pages that include, but are in no way limited to, a directory of widely used Navy publications and instructions, and the addresses, Unit Identification Codes (UIC), and Web links to the 26 Navy Recruiting Districts -- those will assist you in any communication you wish to have with a recruiting station's chain of command. Not to mention a useful conversion chart for military time which you can use to see the required offset in relation to where you are on the planet.
Navy Officer Program information; the designator specific pages display the current details of each officer program's requirements that are above and beyond that of minimum requirements for a commission.
Navy CyberSpace has now started its reach beyond the shores of the United States! Introducing a section dedicated to the United Kingdom. The section is offering some insight into the basic military benefits and the current British military wage charts.
The site contains many photographs in the Image Gallery taken by actual Navy Photographers of ships, aircraft, weapons, and ports of call. See photographs of Navy cruisers, destroyers, minesweepers, and numerous military aircraft including the big boys. From the USS Forrestal, the first "Super Carrier" to the state of the art USS Ronald Reagan. See these floating cities at sea or pulling into their favorite port of call.
Founded on February 16, 2004, by Navy Counselor Master Chief Thomas Goering (USN-RET), Navy Cyberspace began as a Navy Recruiting Command sponsored prototype that was to delve into methods for reaching Navy applicants who were spending time on the Internet -- specifically, those playing on-line games. Although no longer officially a part of Navy Recruiting Command, the site continues to be kept up-to-date and relevant by its founder.
I hope you find the contents useful -- Thank you for visiting!
Date Page Published: February 16, 2004.
Date Page Modified: October 16, 2017.