Navy Enlistment, Military Pay and Benefits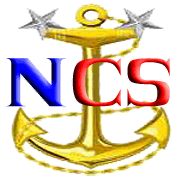 Before making a decision about joining the United States Navy, there are some basic things you should know. People from all walks of life enter the armed forces and do very well. There is not a single "type" of individual who excels over another.
Like any other job, you get up and you go to work, and you're accountable for your actions; you are expected to follow the laws of our country and the laws of the countries you will visit. You will have numerous opportunities for travel, and will be expected to represent yourself, the Navy, and your country with pride and decorum.
Usually, one of the first questions those seeking information about joining the Navy have concerns military pay and allowances, and other compensation through benefits such as the VA mortgage loan guaranty, the Post-9/11 GI Bill, etc. The Navy has cash bonuses available for enlisting into select programs/ratings, and even has reenlistment bonuses available for select programs and ratings.
You can check out the current 2013 military pay chart (base pay) for both active duty and reserve, and get an idea how much money you will make as a minimum. Also, view the expected military pay chart, 2014, based on the President's budget proposal for FY-2014, and follow it through the budgetary progress it moves toward final approval. I have also put together a resource of past pay charts that includes the legislation used to create them.
Once the benefits and pay questions are answered, most then move to the question of the different jobs in the Navy, and what it takes to qualify. From "do I meet the requirements for joining the Navy", such as the height and weight standards, to what will I have to score on the ASVAB test to join.
Incidently, if you are not within weight standards, you may want to see how this Future Sailor, now serving on active duty, lost over 65 pounds of weight to qualify; his story is inspiring!
Once you have completed the process of enlistment, and have become a Future Sailor in the Navy Delayed Entry Program, you will learn how to prepare physically for recruit training, learn the General Orders, Navy Ethos, Sailor's Creed, and even learn what you're authorized to bring to Navy boot camp.
For members of the active and reserve forces, Navy CyberSpace offers a number of quick reference pages like a directory of popular Navy publications and instructions and addresses and links to the 26 Navy Recruiting Districts to assist you in any communication you wish to have with a recruiting stations chain of command. Also maintained are the current flight pay, submarine pay and sea pay charts. Not to mention a useful military time conversion chart which you can use to see the required offset in relation to where you are on the planet.
Currently a work in progress, I am adding for the first time, Navy Officer Program information. The data goes into the details of each program's requirements that are above and beyond that of a normal appointment.
Navy CyberSpace has now started its reach beyond the shores of the United States! Introducing the a section dedicated to the United Kingdom. The section is currently offering the some insight into the basic military benefits and the United Kingdom wage charts, effective 1 April 2013.
I am proud to say a majority of the pictures in our Navy photograph section were taken by actual Navy Photographers - Navy Ships, Aircraft, Weapons and Ports of Call. See photographs of Navy Cruisers, Navy Destroyers, Minesweepers and numerous military aircraft. I haven't forgot the big boys either, from the USS Forrestal, the first "Super Carrier" to the state of the art USS Ronald Reagan see these floating cities at sea or pulling into their favorite port of call.
Free military clip art is also available for your use and enjoyment in the gallery. If you have items you would like to share, please e-mail me the item with a complete description at owner[at]navycs.com.
Navy CyberSpace Blog
In my Navy blog, I pontificate about many topics relating to the Navy and Navy Recruiting. I have written in-depth articles about Navy medical waivers, the education requirements, and even how to cook Navy bean soup. Also, the blog can keep you current with the United States Navy's Selective Re-enlistment Program (SRB) policies, as I write new articles when policies change and even go back to old articles to ensure the data is current. The blog provides my contact information for questions, or you can just leave a comment on a post, and I will get back to you with a thoroughly researched answer.
Counter Strike Map - Skin - Spray Gallery
In keeping with my web sites roots, I will continue to bring you an extensive Counter-Strike Media section. Featuring custom Counter Strike 1.6 maps, CSS maps, CS skins and CS Sprays available for download. If you see an item missing from free CS maps, CSS maps, CS sprays, CSS Sprays or CS skins, feel free to e-mail them to me with a complete description and I will make it available for the rest of the world to see (once I test it of course!). The Gallery is also your portal to many old and hard to find Counter-Strike 1.6 server and map utilities.
Enjoy Navy Cyberspace!