Written by Thomas Goering, NCCM USN(RET)
Published: June 2, 2013
Updated: July 30, 2015
Update: On 27 July 2015, searchers found the body of a male in the woods near the Avenues Mall; on 29 July 2015, according to Vanessa Williams, Kevin's wife, NCIS and the local sheriff's office confirmed the body found was that of her husband.
A Chief Petty Officer has gone missing, and we need your help in locating him. Aviation Machinist's Mate Chief Kevin Williams was last seen the afternoon of May 28th at the Kangaroo gas station on Phillips Hwy close to the Wal-Mart in Jacksonville, Florida wearing his Navy blue camouflage uniform.
Chief Williams, on active duty serving as a Navy Recruiter for NRD Jacksonville, has been officially listed as a missing person by the Jacksonville, Florida Sheriff's Office. Chief Williams' disappearance is completely out of character. The police are asking for assistance from the public in locating him.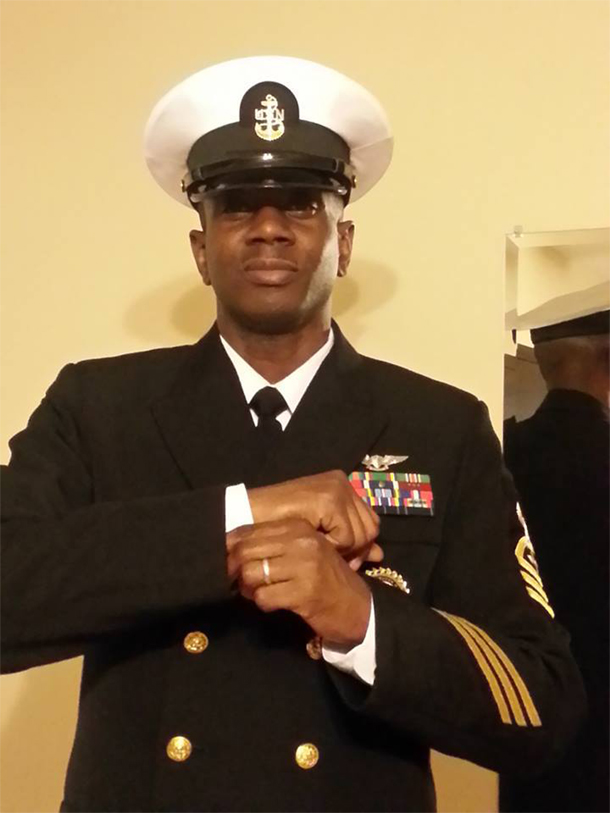 Anyone who may know Chief Williams' location, or if you even suspect you may know anything at all related to this case, PLEASE do not hesitate to contact the Jacksonville Sheriff's Office at (904)630-0500.
103 Responses to "A Chief Petty Officer is Missing"
Leave a Reply
Before asking a question, use the site search!