Updated: August 16, 2014
One of my favorite places to stay when we travel to Florida is the Shades of Green, but during each visit I find the Navy is seriously underrepresented! Rarely do I find anyone, active duty or retired, who served in the Navy. The Army folks are everywhere, and good on them! It is time for the Navy to realize and take advantage in greater numbers. I can only assume our Sailors are just unaware of the opportunity, so I hope to help inform via this post.
An Armed Forces Recreation Center, the Shades of Green is a resort hotel located on the Walt Disney World Resort property. More specifically, it is located across the street from the Polynesian Resort, conveniently nestled in-between Disney's Magnolia and Palm Golf Courses. The Shades of Green's location makes for an easy walk to the monorail if you don't feel like waiting for the bus to take you to the ticket and transportation center or beyond.
The room rates at the Shades of Green are divided into three categories with various room options, here I will provide the one night Standard Room rate (good until September 30, 2013);
Category 1: $95.00 — E-1 through E-5 and Cadets.
Category 2: $123.00 — E-6 through E-9, O-1 through O-3, W-1 to W-3, Widows/Widowers, Medal of Honor Recipients, 100% disabled Veterans.
Category 3: $131.00 — O-4 through O-10, W-4 and W-5, active and retired Department of Defense civilians, foreign military and DoD contractors assigned to a U.S. military installation only.
You would be hard pressed to find a better room rate in the Disney area with the convenience of the Shades of Green. To make reservations call (888)593-2242. The phone line hours are Monday through Friday, 0800 – 2100 hours; Saturday, 0800 – 1700 hours; and closed Sunday and all Federal Holidays.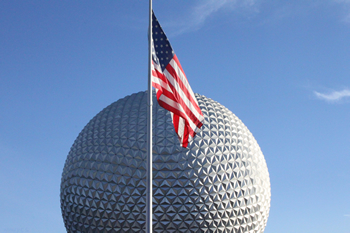 Over the past few years, Walt Disney World has been making it much easier for Military Members and retired Veterans to make a decision to visit their parks in the Orlando, Florida area, and this year is no different. Actually introduced a few months ago for 2013, the Walt Disney's Armed Forces Salute (WDAFS) Tickets are available and they make visiting Disney much more affordable than any other discount program. You can either purchase the tickets from the ITT office on your base or you can get them at the Shades of Green's ticket office.
Each eligible ticket buyer can purchase up to six tickets at a cost of $156 each — no additional tax. Each base ticket is a coveted Four Day "Park Hopper" Ticket that allows you to "hop" to and from the four major Disney parks (Magic Kingdom, Epcot, Hollywood Studios and the Animal Kingdom) on the same day — you have run of the parks! Compare the WDAFS to the same regularly priced ticket, with tax, of $333.33 — that's a savings of over $177 per ticket. The tickets used by family and friends must be used during the same visit days as the qualified purchaser of the tickets — all WDAFS tickets will expire September 28, 2013.
A side note, two of the WDAFS tickets are expected to be used by the member and spouse leaving the four remaining for friends and family; however, if you are a Florida resident and have a Florida resident annual pass, you can purchase all six tickets for use by family and friends. I also recommend that you purchase your Florida Resident Annual Pass at the Shades of Green because, as you may have guessed, the tickets are discounted — you pay just $415 (no charged tax) per annual ticket vice the normal rate of $452.63 (with tax).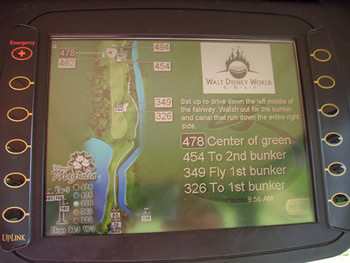 Additional WDAFS ticket options are available; one does not include the "Park Hopper" option, but allows a daily visit (during the 4 days) to one of the two water parks (Blizzard Beach, Typhoon Lagoon), or one round of golf at the Oak Trail Course (includes the green fee only and a reservation is required), or admission to DisneyQuest, or a game of miniature golf at one of the two courses (Fantasia Gardens, Winter Summerland), or general admission into the ESPN WW of Sports complex (includes 30 minutes of play time at the PlayStation Pavilion on days of operation). Blackout dates for the use of the WDAFS tickets are March 24 – April 4, 2013 (all gated parks) and the 4th of July 2013 (Magic Kingdom).
Did someone mention golf? Disney has some of the most beautiful golf courses on the planet. And lucky for those of us who enjoy a day on the links, Disney provides a military rate for green fees!
The green fees including cart are;
From now until May 27, 2013, $89.00 plus tax — the standard, normal rate is $165 for the same period! For the Summer, the military rate drops to just $59.00 plus tax. To make your tee time, contact Disney Golf at (407) 939-4653.
So, you no longer have an excuse! Make the reservations, then grab the family and clubs and get yourself down to the Disney World Resort to enjoy a well deserved leave.
Insert normal disclaimer here — All prices and other information I mention here were valid at the time of posting. Please contact the Shades of Green and Disney for up to the minute pricing which I am sure is subject to change.

Leave a Reply
Before asking a question, please read the article and comments -- your question may already be answered!