Updated: August 16, 2014
It looks as if the Navy Recruiting Stations across the country will be phasing in a new look. One that incorporates the colors and pattern of the blue camouflaged working uniform. It has been a little over ten years since the introduction of the modular furniture that is now in use in all stations across the country; in the near future, it appears the stations will also share the same "look".
The picture below is from one of the first stations to get the pixelated camouflage wallpaper with yellow/gold chair-rail.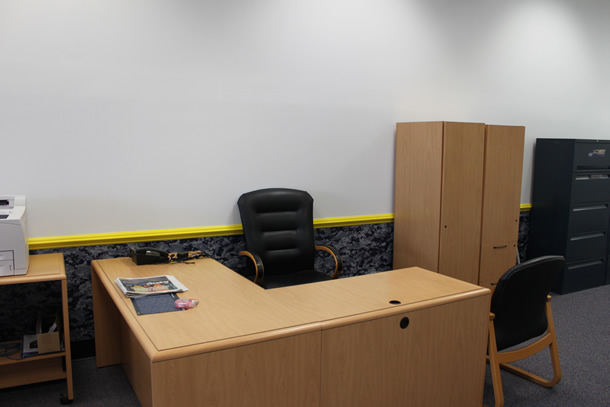 A closer look;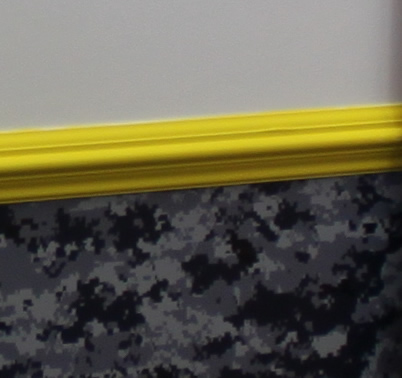 I had heard of the proposal to move in this direction a couple of months ago, and I must admit, it looks much better than I envisioned – well, beyond the yellow stripe… that may be a touch too bright. Hopefully that will get tweaked before it rolls out to the rest of the recruiting world.
BZ, N4!

One Response to "Camouflaged Recruiting Stations"