Updated: October 20, 2014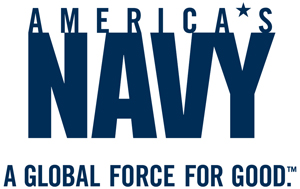 Each year, congress mandates the number of Sailors that are allowed to be serving in the Navy. In a nut shell, the changes in mission requirements, Fleet retention, and that mandated end-strength number for 2011 ultimately drove the number of billets available for Navy Recruiting Command to fill for each of the Navy's ratings in the last fiscal year.
Navy Recruiting Command's active duty accession mission for FY-2011 was 33,400.
For the first year in the history of Navy Recruiting Command while attaining it's mission, the percentage enlisted in the upper-mental group category was an astounding 88.2% (50 to 99AFQT on the Armed Services Vocational Aptitude Battery (ASVAB)); furthermore, 98.7% of those accessed were of Tier I education status.
During this period of a lofty unemployment rate and floundering economy, and with the benefits a more mature, intelligent force brings, I expect the Navy to continue the enlistment policies of 2011, such as an upper-mental group attainment of at least 70%, a 95% Tier I education attainment, and the moratorium on any Major Misconduct waivers, not to mention further restrictions that may be adopted at the local Navy Recruiting District level.
Our Sailors are doing an amazing job, but those policies, and the fact that Forty three percent of the projected fiscal year 2012 active duty accession requirement has yet to be filled, mostly in the challenging to fill fields of medical, nuclear engineering, and naval special warfare and special operations, will make for a challenging recruiting environment. Our Sailors tasked with finding the "best and brightest" need your help and support.
How can you help? You can help spread the word that the Navy is hiring! If you know anyone that meets the basic requirements for enlistment, point them in the direction of the local Navy Recruiting Station.
This post focuses on the enlisted active duty mission, but rest assured that Navy Recruiting Command's mission does not stop there. Many opportunities are available Reserve affiliation and in programs that lead to a commission in the Navy Reserve and active duty. Statistical data mentioned in this post was obtained with appreciation from Navy Recruiting Command's Public Affairs Office.

7 Responses to "FY-2011, A Record Setting Year"