April 19th, 2013
Over the last nine plus years, from its beginning in early 2004 as a prototype used to try and figure out how to leverage in-game advertising for Navy Recruiting Command, Navy Cyberspace has been a hobby of mine. The goal continues to be the same as it was when I started, to ensure the right and most up to date information is available to those seeking it — mainly, those seeking enlistment in the military, well, mostly, the Navy.
During the last nine years, the Web site has been hosted on three different servers. For the first few months, it was actually hosted on my home computer — that idea has obvious limitations, but during the approved prototype stage of its existence, that was okay. The information we sought was gathered — good stuff. Before the site was started, I knew nothing — absolutely nothing about the Internet except that my email magically traveled through it and you could play games against other humans. Over time, that changed. My interest grew. I took classes, read books, participated in forums, and followed blogs of those in the know like Matt Cutts of Google in an effort to learn as much as I could. I am still, however, very much in the learning stage even after all this time. Recent events prove that point.
I'll explain.
(Read the rest of the article…)
Read Comments (0)
February 28th, 2013
If you are a prior Personnel Specialist, Yeoman or Logistic Specialist with the requisite experience as described below, the San Diego City College may have an opportunity for you as a contracted "A" School instructor. The instructor service contracts are available at Naval Technical Training Center (NTTC) Meridian, Mississippi.
Civilian contract instructors are needed at NTTC Meridian, MS for the following Navy "A" schools:
(Read the rest of the article…)
Read Comments (2)
February 8th, 2013
Do you now, or have you ever, worked on the SPY-1? Well, AeroTek, the largest staffing company in the United States, has two immediate openings for former, or soon to be discharged, Navy Electronics/Fire Control Technicians that have SPY Radar experience. The new hires will be subcontracted to Lockheed Martin. Both positions are long term contract opportunities. The current period of performance runs through 2018, and the potential to run through 2023.
Aerotek will be flexible with pay depending on the candidate, but they are targeting between $20-30 per hour along with a comprehensive benefits package. One new hire will work primarily in Norfolk, VA and the other will be stationed in San Diego, CA.
(Read the rest of the article…)
Read Comments (0)
August 13th, 2012
It looks as if the Navy Recruiting Stations across the country will be phasing in a new look. One that incorporates the colors and pattern of the blue camouflaged working uniform. It has been a little over ten years since the introduction of the modular furniture that is now in use in all stations across the country; in the near future, it appears the stations will also share the same "look".
The picture below is from one of the first stations to get the pixelated camouflage wallpaper with yellow/gold chair-rail.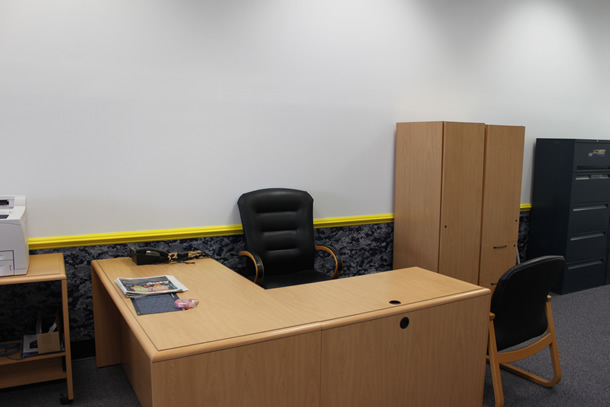 A closer look;
(Read the rest of the article…)
Read Comments (1)
July 13th, 2012
There are just a few organizations that my wife and I provide donations throughout the year, and they are; St. Jude Children's Research Hospital, the Navy-Marine Corps Relief Society, our church, and Soldiers' Angels Project Valour-IT.
Since 2005, Project Valour-IT has helped thousands of our Wounded Warriors by providing them with voice-controlled/adaptive laptop computers and other technology to support Soldiers, Sailors, Airmen and Marines recovering from hand wounds and other severe injuries. Some of the items include; (Read the rest of the article…)
Read Comments (0)
June 5th, 2012
An employment opportunity for those leaving the Navy in the near future or are out and looking for employment; Kronos Energy Solutions, an expanding company in Cordova, Tennessee that has been operating since 2009, has two openings for skilled full time machinists capable of working with a wide variety of different materials. Machines included but not limited to are, Lathes, Punches, brakes, saws, and water jet cutting. Candidates with a variety of machining skills are encouraged to apply. CNC experience preferred but not required. Blueprint reading, precision measuring, and organized work habits are a must. Ability to calculate in decimals and fractions are required. Occasional heavy lifting with assistance is required.
The following (Read the rest of the article…)
Read Comments (0)
April 6th, 2012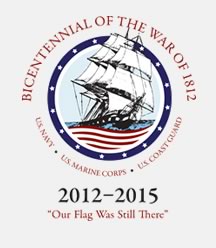 Navy Week New Orleans will officially kick off on Tuesday, April 17 and will conclude on the following Monday. New Orleans is the inaugural city in a three-year national celebration commemorating the War of 1812 and the Star-Spangled Banner.
Navy Week New Orleans will have many of the same events that you have come to expect during such an event. There will be ships from the United States Navy other nations that you may be able to tour, the "Blue Angels", the U.S. Navy's flight demonstration team, a Navy Band will perform, and the "Leap Frogs", the Navy's parachute team will demonstrate their expertise in falling to the ground with style, but New Orleans' Navy Week will offer what other Navy Weeks have not, a battle to the death.
Okay, maybe not to the death for the entrants, but many a good sea creatures will meet their peril during the Great Louisiana Seafood Cook-Off. On Friday the 20th, at 1330 in Waldenburg Park on the banks of the Mississippi (Read the rest of the article…)
Read Comments (0)
November 23rd, 2011
The current rendition of the National Defense Authorization Act for Fiscal Year 2012 that hit the full Senate for consideration this past Friday contains some language that should make a whole lot of people thinking about a future in the military, happy. If passed as written, expect a lot of currently evaluated Tier II schools to be treated as Tier I.
According to SEC. 526, equal treatment will be given for individuals who graduate from a legally operating secondary school. I would think that would encompass state recognized charter schools, Home School, and other schools that don't fit the old idea of a regular traditional public high school. It should take away the requirement for a 50QT minimum for Home School graduates. Gone should be the days when a recruiter would need to advise an applicant who graduated a non-traditional, state approved high school that their diploma wasn't enough, and that they needed to go to college and obtain at least 15 college credits.
Well, hopefully.
As with just about all laws that are written, there are loopholes. Competing interests get involved, and those in congress try and make everybody as happy as they can be – a little give and take, as it were. This section mandates "Equal treatment", (Read the rest of the article…)
Read Comments (4)
October 14th, 2011
For 2012 Holiday Season Stand-down: Commander, Navy Recruiting Command has authorized a holiday leave period for recruiting activities beginning on close of business 18 December 2012 through 7 January 2013. In conjunction with this period, Recruit Training Command will not receive any recruits during the period from 14 December through 31 December 2012.
---
The Voelker Rule (not to be confused with the similarly pronounced Volcker Rule that would place restrictions on some of the ways banks do business) is a holiday stand-down period first initiated in December 2000 by the, Commander, Navy Recruiting Command (CNRC), RADM Voelker.
Prior to the Voelker Rule, Navy Recruiting Command's December "mission day" fell on the last workday of the calender month; many times, recruiters would be making phone calls, prospecting for applicants on Christmas Eve, and even work late mission nights on New Years Eve – Future Sailors would ship to boot-camp during those same weeks. Recruiting, for a shore tour, is difficult duty – maintaining the pressures of a never ending goal 365 days a year, every year of a tour can take a toll.
The Voelker Rule helps mitigate some of those pressures.
CNRC has authorized a holiday leave period for recruiting activities (Read the rest of the article…)
Read Comments (0)
September 8th, 2011
Did you get kicked out of the service under the "Don't Ask, Don't Tell" (DADT) law? After the day the law is repealed, expected on 20 September, you will be eligible to get back in.
Veterans with an RE-4 discharge code, if it was received solely due to DADT, will be treated the same as any other Veteran that received an RE-1/RE-R1; unless there was any other misconduct that was a basis for the discharge, and/or if the discharge was not characterized as honorable.
No preferential treatment will be provided. That means that just like all other qualified Veterans seeking reenlistment, (Read the rest of the article…)
Read Comments (1)
Next Page »