On January 16, 2014, I will be starting what will be my last semester of college using the Post 9/11 GI-Bill. Today, I received my what should be my last letter explaining my eligibility, and it states, "As of February 21, 2014 you have 0 months and 0 days remaining." It is kind of like the end of an era for me.
Now, of course, my next semester does not end on the 21st of February — it will extend until sometime Mid-May — but my benefit (tuition, books, BAH, etc.) will extend until the semester's completion because I will not bump up against the maximum 48 months allowed by law, so my 36 months of benefit will actually end up being about 39 months. Cool.
So far, I have finished one degree. It is an AAS for Information Technology – Web Development. My current degree path will have me graduating with a similar degree in the Graphic Arts — Multimedia. I find that both disciplines complement each other very well.
Beyond keeping navycs.com up and running, I also have a few other Web sites — one is undergroundautomotive.com, it will have a lot of basic "how to" tips for keeping you vehicle running. Of all my other sites, it is in the most presentable state, and then on the other end of the spectrum, I have tokeda.com, it is just getting started… a long way to go with that one (it will be my portfolio site. A place to post my photos, videos, images, and vector graphics.
I have two sons that served in the Navy, both earned and used their Post 9/11 GI-Bill. Tommy, the oldest, graduated with a Bachelor's and still had enough left to pay for a couple of semesters of law school. Kevin, my second son, completed his BS and is now in a Master's program — he has yet to exhaust his benefit. This is SO much better than VEAP and MGIB!
Once you earn your GI-Bill, do you plan stay in the service and transfer it to an eligible dependent or use it yourself?
Well, back to work — I have a lot of writing to do!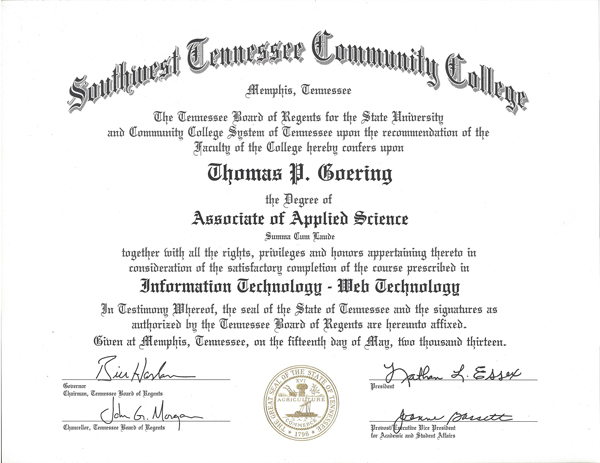 Read Comments (3)